Coach's Page
---
2017 Samsun XXIII Summer Deaflympics Update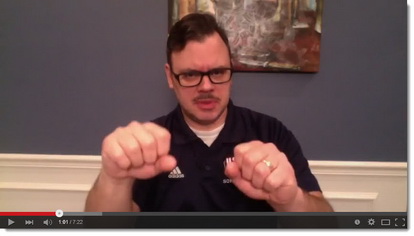 Hi!
I am here to provide an update on 2017 Samsun XXIII Summer Deaflympics in Turkey on July 18-30. Please click on the image above for information by video.
Thanks,
Paul Wood, USA Cycling Team Coach
usdeafcycling@gmail.com
Links:
http://www.usdeafcycling.org (member)
http://www.usacycling.org (UCI license)
http://www.deaflympics.com/games (2017 Summer Deaflympics)
Posted on February 20, 2016
---
4th Tour de Formosa Update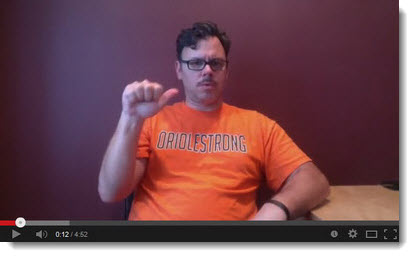 Hi!
I am here to provide an update on Tour of Formosa in Taiwan on October 28-November 6. After some discussion and decision-making by USDCA board, we want to explain that at the competition in Taiwan, the Deaf cycling group will be mixed in with the hearing cycling group. It would not be like before, with just Deaf cyclists competing against each other; we would be riding mixed-in with the hearing cyclists. However, the results will be calculated and divided up into the two respective groups: hearing and Deaf. This means that the prizes would be awarded accordingly to whichever group the winning cyclist belongs in. I believe this format would be better because in the past when we have Deaf cyclists competing with each other only, it is often within a very small group and many get dropped off the back. With a larger group of 100ish, there is more likely to have several groups on the road to still compete within. This creates faster and better competition conditions. This is exciting and more ideal.
Now, I understand that there seems to be confusion on how we can have two teams representing United States. Tour of Formosa in Taiwan allows for two teams to represent one nation. We could have USA "A" and USA "B" teams with a maximum of four cyclists per team. We want to have two teams there, we are sure that other countries would probably try to bring two teams as well.
Upon board's discussion, we agree that there will be some conditions that cyclists must agree to in order to confirm their place on the roster. There is a registration fee of $300 per team, which means $75 per cyclist on each team. Also, there is an additional $300 deposition per team, which will be refunded when we are actually in Taiwan competing. So, in order to show your commitment, you will need to pay $150. [$75 for registration, $75 for deposit = $150 per cyclist] Please mail it to USDCA, the address where to mail it will be listed at the end of this vlog. This way we can confirm your commitment to represent at the competition, be sure to pay before June 20; we will not accept it past the deadline, sorry. Again, that is $150 per cyclist. This will help us determine if we will send one or two teams. If we only get 5 committed cyclists, then we will only send one team of 4 cyclists. However, if we get 6-7 cyclists to go, then we can still go ahead with two teams. We will make our decision depending on how many show their commitment.
USDCA, specifically Rory Osbrink and John Klish will establish a way for you to fundraise for Taiwan. Please do not go ahead and establish your own method of fundraising. Let us take care of that for you; we will establish individual fundraising [page] so that you can use the link to share and refer to with your friends, family, company, and sponsors. All donations will go directly to USDCA's account. We are aware that some individuals live on the west and on the east coast, which affects flight fares; we will take this in consideration and try to be fair to everyone. We estimate that it will cost around $1,500 for airfare, luggage fees, and miscellaneous. As for the hotel and meals, the host, Taiwan, will take care of that. It is important that you pay the $150. Also, keep in mind that you will need to be an active USDCA member. How do you become a member? Go to the http://www.usdeafcycling.org and click on Forms button on the left pane to fill out the membership application. You can take care of this quickly and pay it through PayPal. Of course, you also must have a current UCI license through http://www.usacycling.org and order that license. Feel free to ask me any questions and contact me via email. I hope you can go. This is your chance to grab a great opportunity. This will help us to evaluate future World Deaf Championship and Deaflympics cyclists. We are looking for young cyclists to experience international cycling with our veterans. Thanks!
Mail to:
Bobby Skedsmo. USDCA Treasurer
247 Jack London Court
Pittsburg, CA 94565-3661
Links:
http://www.usdeafcycling.org (member)
http://www.usacycling.org (UCI license)
http://deaftourdetaiwan.deafsports.org.tw/ (Tour de Formosa information)
Posted on June 4, 2014
---
Click here
WDCC Tryout Update
Posted on December 31, 2010
---
US Deaf Cycling's New Coach and Goals
Posted on November 20, 2010
---
Tryout Info for 2011 WDCC
Posted on November 20, 2010
---
International Deaf Cycling Events
Posted on November 20, 2010
---
Basic Information about Road Cycling
Posted on November 20, 2010
---
Basic Information about Mountain Cycling
Posted on November 20, 2010
---